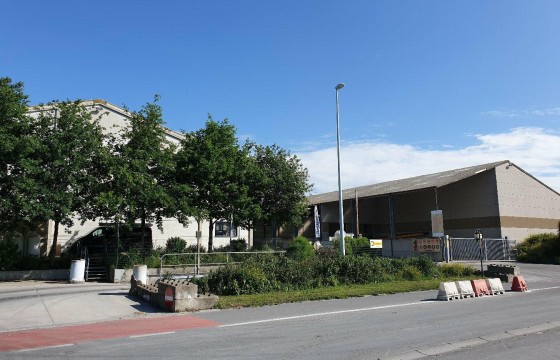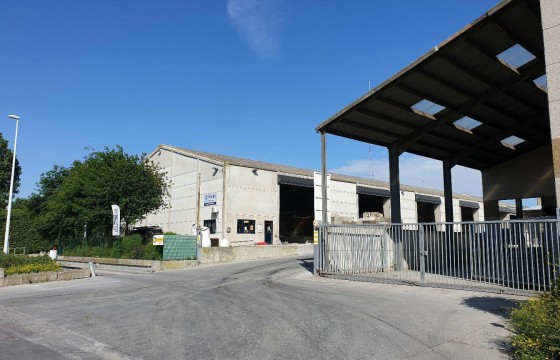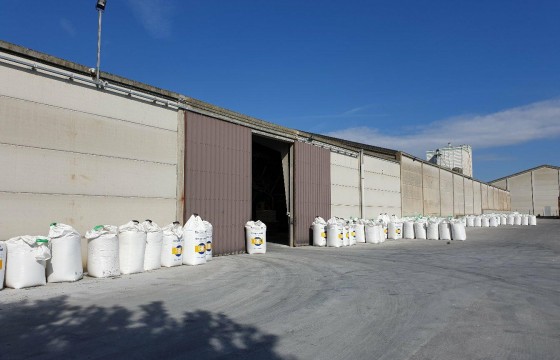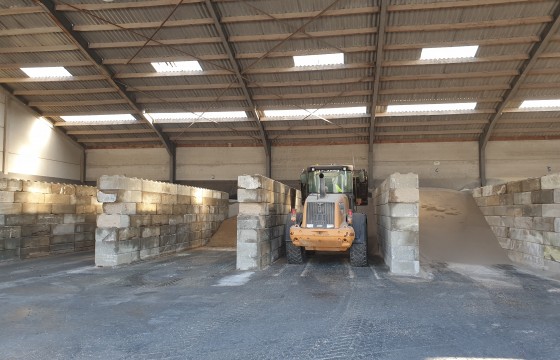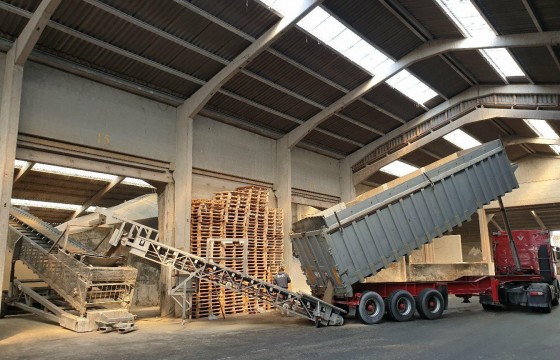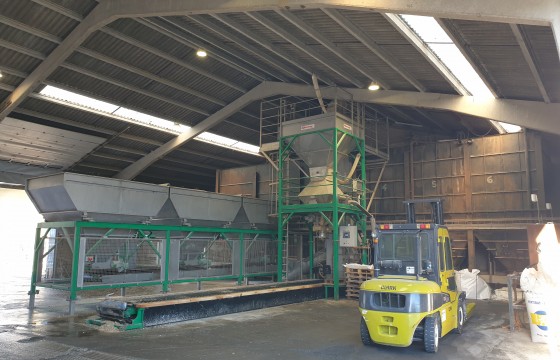 About us - Fertagro Handling, Logistic service provider for fertilizer distribution
Fertagro Handling is a logistics service provider for mineral fertilizers. As part of the company Fertibat-Appro S.A. We stock, distribute, mix and package our customers' mineral fertilizers with due regard for the greatest care and efficiency.
Our speed, flexibility and professionalism greatly contribute to our continuous growth. The satisfaction of our customers is not just a slogan for us.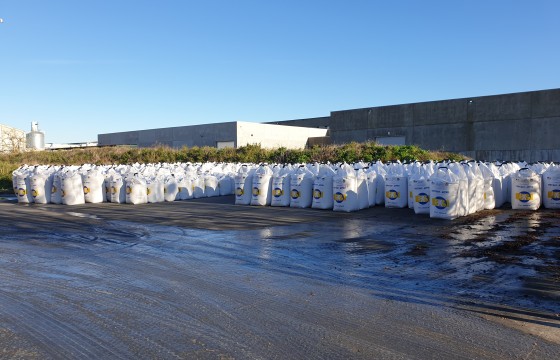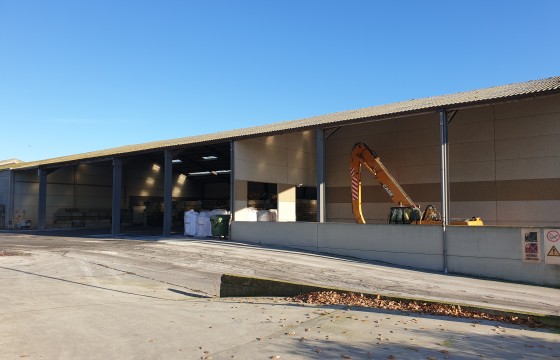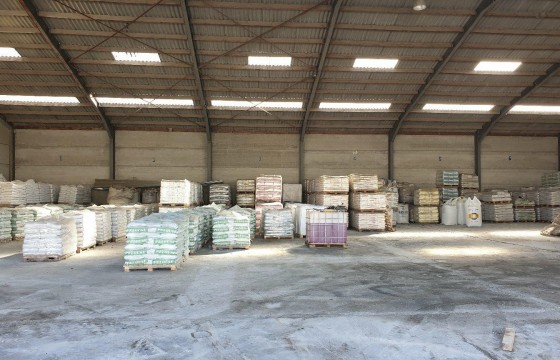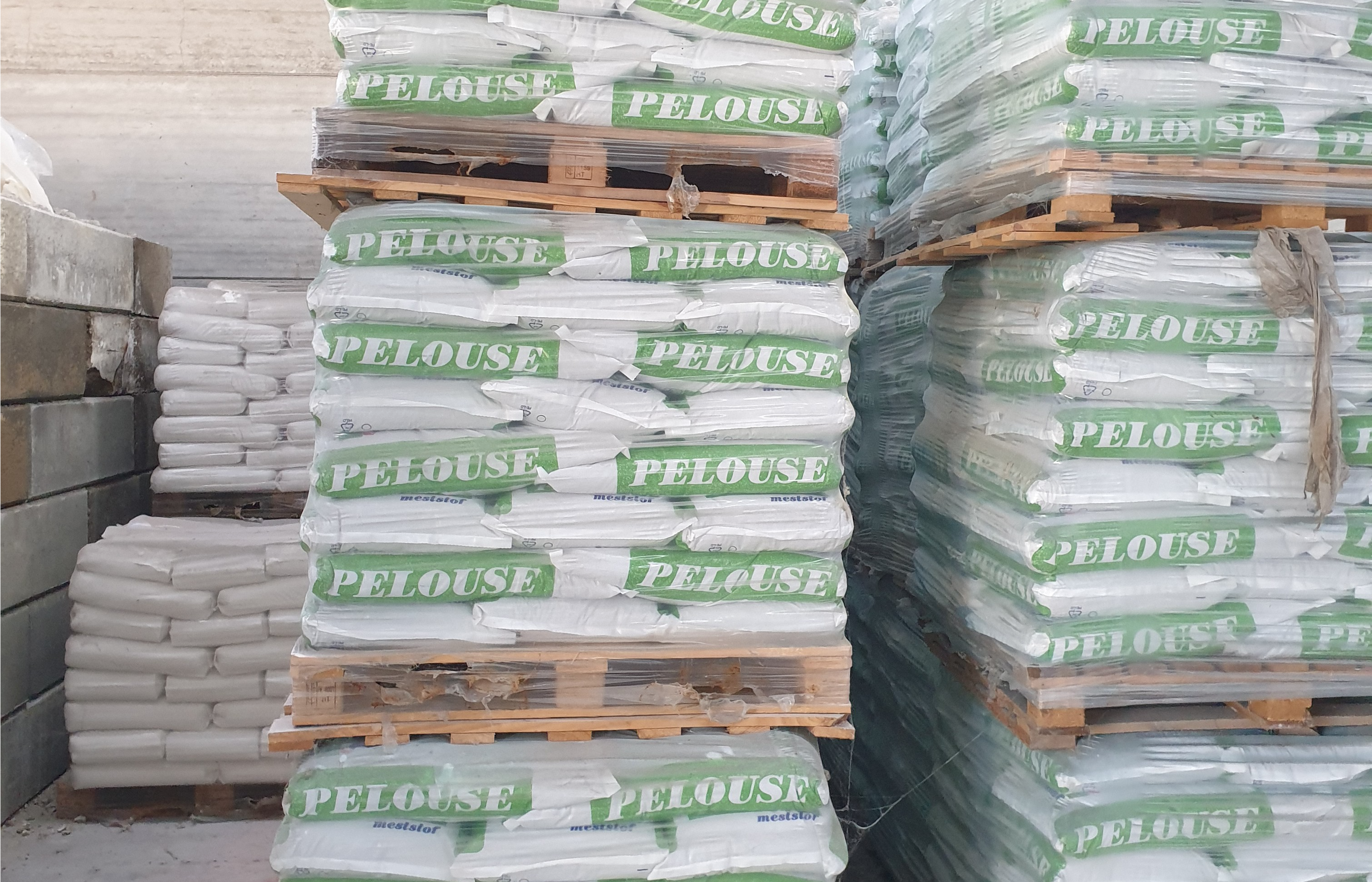 Fertagro Handling: the numbers
Fertagro Handling NV is strategically located near the French border, on the Leie riverborder and close to the E403 and E17 motorways.
Fertagro Handling NV currently receives inland vessels up to 1,500T. With the expansion works Canal Seine Nord Europe, the capacity will eventually be expanded to 4,400T.
Fertagro Handling NV has a storage capacity of 20,000 tons of loose fertilizers, 1,000 tons of bags and 1,000 T Big Bags.
Fertagro Handling NV produces NPK blends tailored to the customer's needs. This both in bulk as well as in Big Bags of 500 to 1,200 Kg. Only products from our selected class A fertilizer manufacturers are used, so that we can guarantee the highest possible quality throughout the entire chain.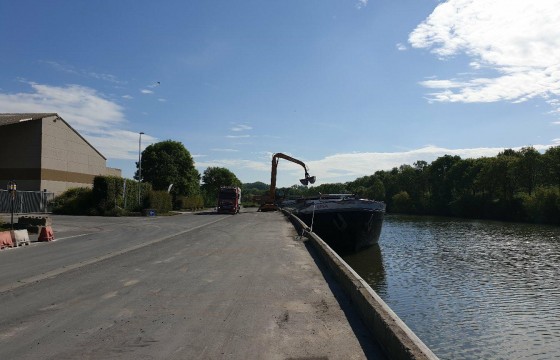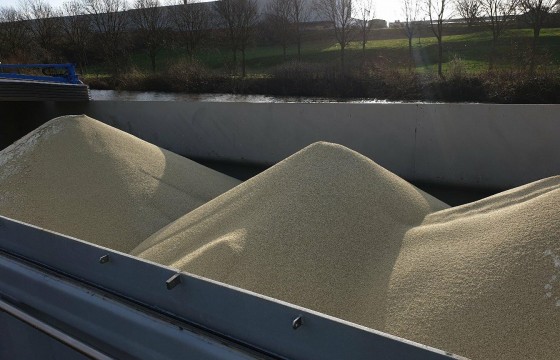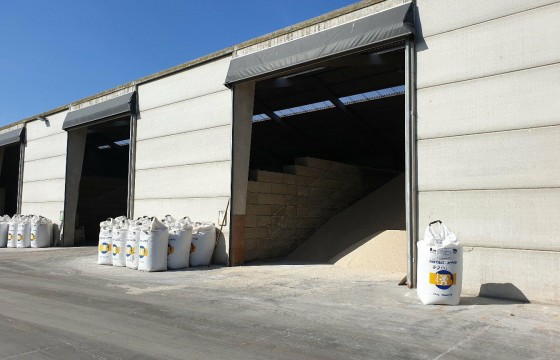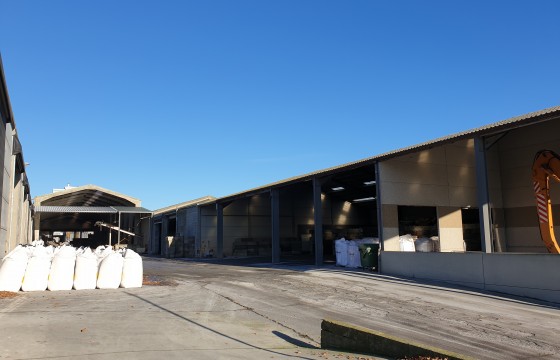 The history of Fertagro
The Talpe family started agricultural activities in 1921 as a Belgian wholesaler and quickly expanded to the neighboring countries of France, Luxembourg and the Netherlands.
In 1979, the Talpe family takes over the distribution company "Croenen en Carlier" from BASF and founded "Impextal", a subsidiary in France.
In the 1980s, the export division "Fertiltrade" was established and the animal feed company was split off from the fertilizer activities.
In the early 2000s, the "Talpe group" is restructured. The establishment of Fertagro Handling NV, Fertagro Trading NV and the strengthening of the export division Fertiltrade, with the contribution of Conexa, entail a considerable trade expansion.
In 2012, Fertagro Trading LLC is established in Miami (USA) to further expand the existing trading activities in North and South America.
In December 2019, the Talpe family decided to further focus on Miami. Fertagro Handling N.V. is taken over by the company Fertibat-Appro S.A.,
a sector colleague with a solid reputation and expertise.
Fertibat Appro brings a new vision and dynamism that prepares our company for the next decades....
How may we help you? Contact:
| | |
| --- | --- |
| Telephone: | 0032/56.43.25.40 |
| General: | info@fertagro.be |
| Warehouse: | handling@fertagro.be |
| Logistics and administration: | e.robbe@fertagro.be - g.matthys@fertagro.be |
| Commercial enquiries: | g.callewaert@fertagro.be |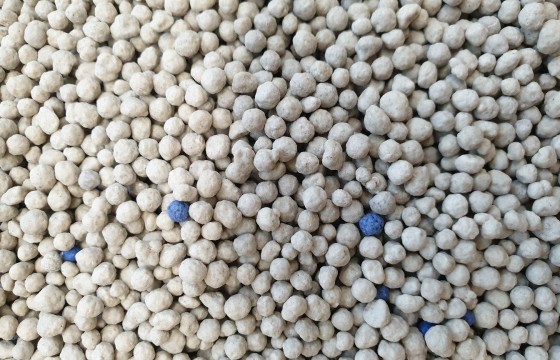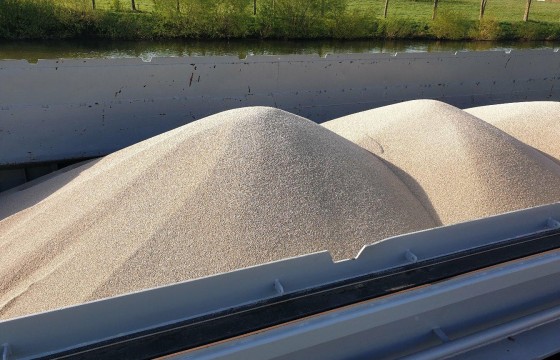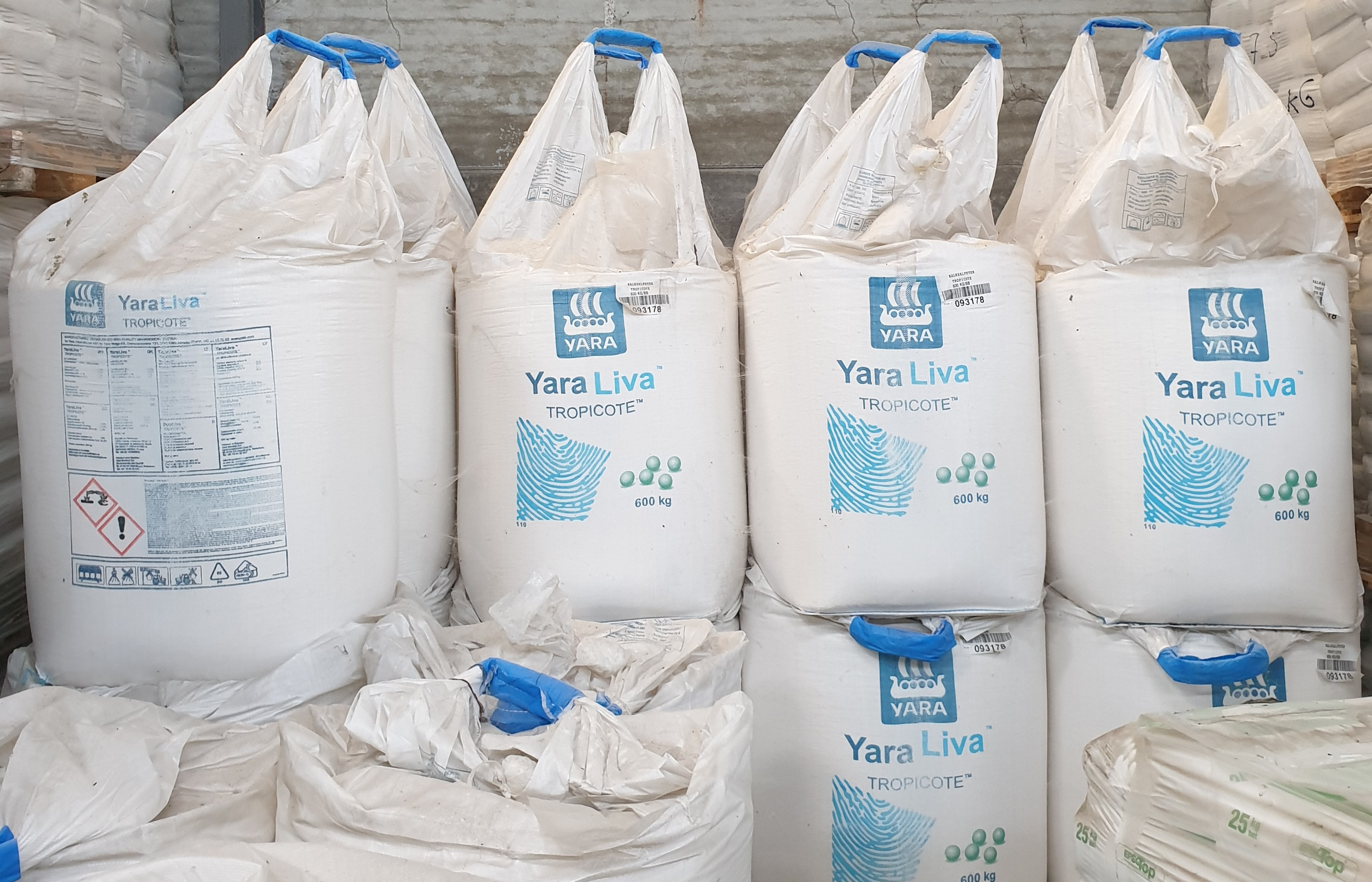 About us - Fertibat-Appro S.A. ,Wholesale of mineral fertilizers
Fertibat-Appro S.A. originated from Bataille Belgium, whose activities were taken over by Eddy Mahieu and Jean-Pol Baquet in 2003. Fertibat-Appro S.A. is active in Belgium and France as a wholesaler of fertilizers destined for agriculture and horticulture.
We can meet any demand for granular fertilizers such as:
Simple fertilizers in bulk and in big bags. Blends of complex fertilizers in bulk and in big bags, intended for large spreading. Blending of simple granular fertilizers in bulk and big bag.
We are also specialists in the direct delivery of fertilizers to trading companies or farmers.